Amazon Shopping Tips
Amazon is a definite go-to for a lot of people. We know how to quickly find items and order. We score our items in 2-days, and it's super simple to shop. Does anyone really NEED Amazon shopping tips?  YEP!  There might be some things you're missing or don't know about yet.  That means it wouldn't hurt to check them out, right?  Here are some Amazon shopping tips to keep in mind when you shop.
Amazon Prime
Probably the most obvious tip would be to become an Amazon Prime member!  Take advantage of all of the amazing perks like:
Free 2-day shipping
Exclusive offers, and 30-minute early access to Lightning Deals
Exclusive deals at Whole Foods Market and 5% back with the Amazon Prime Rewards Visa Card
Access to Prime TV
Gamers can get free games, in-game items, a free Twitch channel subscription every month and more with Twitch Prime
Access to Amazon Music
Plus LOADS more Amazon Prime perks you don't want to miss!  Even better, you can share your Prime membership and select benefits with members of your household! Gift Amazon Prime to friends and family, too! Take advantage of that FREE 30-day Amazon Prime Membership trial if you don't already have a membership!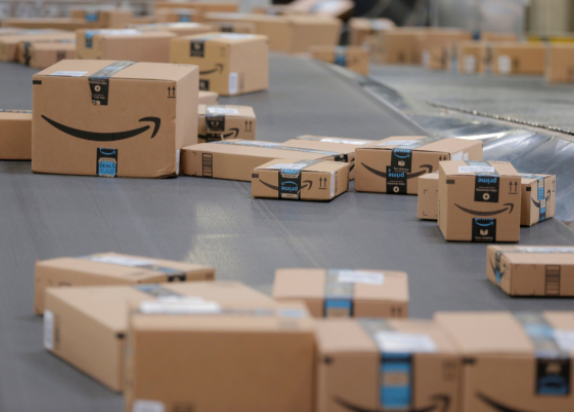 Kindle Unlimited
Score your first month free, then it's just $9.99 per month for Kindle Unlimited! Kindle users (with a device OR app) can read more than a million books and thousands of audiobooks!
Shipping & Delivery
Amazon offers FREE 2-day shipping for Prime Members, otherwise shipping is free on $25+ orders. This is one of the biggest perks for being a Prime member. Pick no-rush shipping at checkout, and receive a $1-$3 incentive like a digital reward you can use toward future purchases.  If you're ordering from Whole Foods, use Prime Now. This is free for Prime Members.
Amazon Prime Day
Beginning midnight July 15th, subscribed Prime members (new and existing), will have access to multiple deals in several categories on Amazon.com. Prime members can shop exclusive deals from electronics, toys, video games, movies, clothing, patio, lawn and garden, sports and outdoor items and more. Deals will pop up every ten minutes. So, shopping from thousands of Lightning Deals, and Deals of the Day, you will also receive unlimited Free Two-Day Shipping.
Remember… you have to be a PRIME MEMBER to be eligible for the deals/contests. You have 30 days to make up your mind if you want to remain a Prime member. The last few years haven't been very impressive as far as quantity of deals, however, there are always a few HOT items to score. Remember, Walmart and other stores host their own Prime Day equivalent, too!
Check out Amazon's Facebook event to keep up with all the latest details.
Amazon Deal of the Day (Lightning Deals)
Every day, Amazon features new items on their Today's Deals page often referred to as Goldbox deals.  This is everything from Amazon devices to baby items, and furniture to groceries. It's a huge mix of items, which means you never know what you could score. You can shop by category or deal type: Deal of the Day, Lightning Deals – which last short amount of time – and coupons or sales.
Outlet Stores & Amazon Warehouse
Did you know that Amazon has an Outlet Store? They sure do!  There are thousands of overstocked items in the outlet. This is bargain hunting at its best. All of the closeouts, markdowns, and overstock deals are found in the outlet.
Amazon Warehouse offers awesome deals on quality used products.  These pre-owned, used, and open-box items can be anything from computers & tablets to unlocked cellphones, TVs, and home items.
Amazon Trade-In
Here's an Amazon shopping tip many people don't know. You can trade in tablets, phones, cameras, video games, and more (even textbooks and books!) in exchange for a gift card!  Items must be in acceptable condition and shipping is included. Plus, you'll find limited time electronics offers when you upgrade.
Student Discounts
Students can score a six-month free Amazon Prime trial!  This includes free 2-day shipping.  After that trial, students are offered 50% off the regular Prime cost for up to four years.  Plus, you'll find more exclusive deals and discounts for students. Get more details HERE.
Amazon Fresh
Need fresh foods like fruits, veggies, meat, seafood, milk & dairy? Check your zip code with Amazon Fresh to see if they are delivering in your area! That's right – you can score fresh foods from Amazon! Prime Members normally score free 2-hour deliver in select areas.  Check your zip code, just in case.
You may not need Amazon Fresh now, but could soon – so find out if your area qualifies for delivery and keep that information in your back pocket.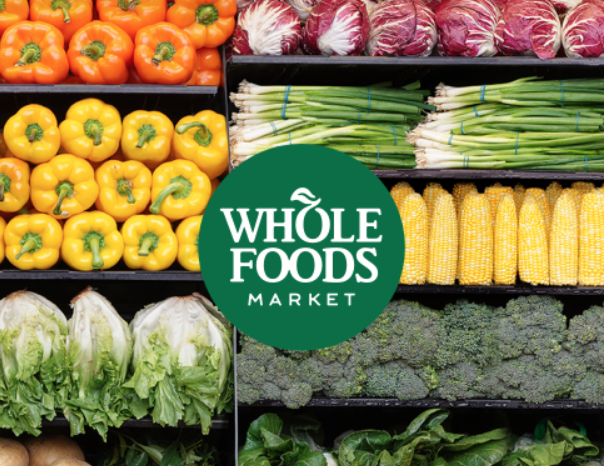 Whole Foods
Did you know you can order Whole Foods groceries via Amazon? Some locations let you pickup via Prime Now.  Since this outbreak, Amazon worked hard to open up more participating locations. You can find those locations HERE. Download the Whole Foods app.  Prime Members score special coupons & discounts! Start a shopping list with Alexa and never forget the essentials you need.
Prime Pantry
This Amazon perk is great for the everyday household. Shop regular-sized household essentials and groceries. Prime Pantry offers low prices on everyday items with exclusive offers, coupons, and promotions.  Plus, Prime members get FREE shipping on Pantry orders over $35, otherwise shipping is $5.99.
Subscribe & Save
Subscribe & Save lets you save up to 15% on your order when you schedule it for recurring, automatic deliveries on everyday essentials. There are no fees, and you can cancel any time.  It is definitely a great Amazon shopping tip to remember – watch the prices.  If you sign up and your first shipment is $6, be sure to check the price before the next shipment – it might not be the same!
Opt for a one-time payment and pay slightly more (generally less than $1).  You won't have to remind yourself to check the prices or cancel your membership. Baby products like diapers & wipes are eligible for a 20% discount if you're an Amazon Family Member. You'll save 15% instead of 5% when you add 5 items to your Subscribe & Save order. Find inexpensive filler items like nail clippers, hair accessories, toothpaste, lip balm, and more to pad your order and save the most.