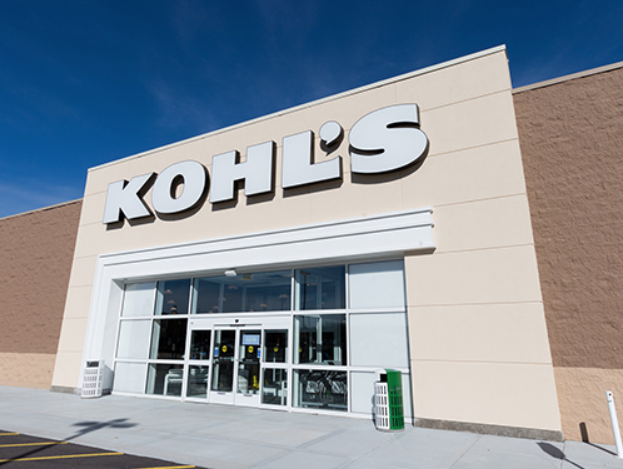 Kohl's shopping tips make it VERY easy to score big, then turn your savings around on your future purchases.  They know how to keep customers coming back, because of their awesome sales, rewards programs, and easily stackable coupon options. Here are some great Kohl's shopping tips when you shop online!
Kohl's Shopping Tips 
Earn Kohl's Cash: Get $10 in Kohl's Cash when you spend $50.  The store policy actually states that your order just needs to be over $48 after all discounts are applied, and before tax! Some times, throughout the year, it will be $5 in Kohl's Cash for every $25 you spend.  During the holidays, we see $15 in Kohl's Cash for every $50 spent!
Expired Kohl's Cash: Some have luck using expired Kohl's Cash (up to 10 days expired) in-store! If you are shopping online, or the cashier won't accept it, you can always place an order via phone to use your expired credit.  I haven't tried this, but I've heard it works! Kohl's orders: 1-855-564-5705
Yes2You Rewards: Sign up for Kohl's Yes2YouRewards! Get 1 point for every dollar spend, and $5 for every 100 points. That's 5% back! Plus, you'll get special offers and extra coupons throughout the year.
Get Coupons: Sign up for Kohl's emails, and you'll get a 15% off coupon!  You can also text SAVE07 to 56457 for another 15% off coupon. You can also apply for a Kohl's charge card and get a 35% off coupon.
Use Coupons: Out of all Kohl's shopping tips, this is one to remember! You can use up to TEN coupon codes, but there are specifics involved.  You can use up to ONE sitewide percent-off coupon code; up to FOUR department-specific coupons (percent-off or dollar off coupons); up to SIX Kohl's Cash codes (from Yes2You Rewards or Kohl's Cash earned); and ONE free shipping code.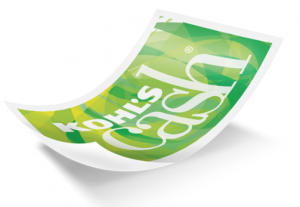 Use up to ONE sitewide percent-off coupon code (15% off an entire purchase, etc.)
Use up to FOUR department-specific coupons (25% off home decor or $10 off a $30 clothing purchase).
Use up to SIX Kohl's rewards (Kohl's Cash and/or Yes2You Rewards)
Use up to ONE shipping code (free shipping)
Coupon order:  To be better prepared for your total when you check out, you can estimate and anticipate what it will be by knowing the order in which Kohl's will use your coupon codes. It can be really frustrating to estimate your total, only to find out you'll have to pay more.  That could just be a simple fix by changing around the order of your coupons! Here's how to enter your coupon codes:
FIRST:  Department-specific dollar-off coupons ($5 off $25 baby clothing)
SECOND: Department-specific percent-off coupons (15% off slippers)
THIRD: Kohl's Cash, Yes2You Rewards, and dollar-off ($10 off $30) coupons
FOURTH: Site-wide, percent-off coupon (20% off purchase)
FIFTH: Shipping code (free shipping on $50 after all discounts, etc.)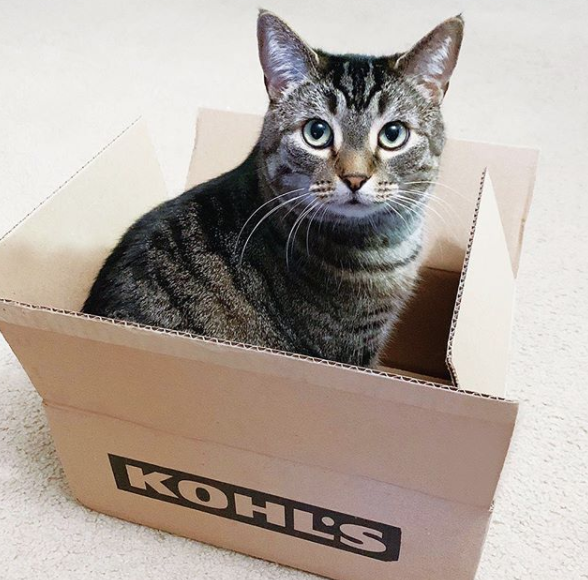 The next time you shop at Kohls.com, remember these Kohl's shopping tips! You'll save a ton of money, have more fun shopping, and get some really great products, while you're at it.  Now that you can strategize and plan for better shopping, why not take advantage of the current sales going on right now on Kohls.com?