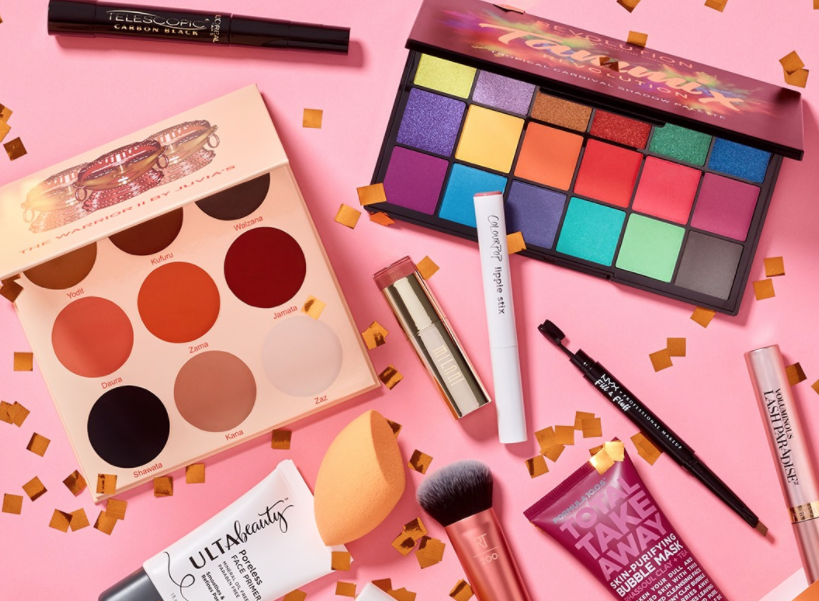 Ulta is an amazing resource for name-brand cosmetics, body, and haircare items. Ulta shopping tips just help you save even more on top of the super low prices they offer. They carry major stock, in a huge array of products, making it easy to over indulge! Don't worry, there are great ways to save at Ulta.com, to keep your budget in check, but your beauty product habit healthy and happy! Here are some Ulta.com shopping tips to check out before you shop again!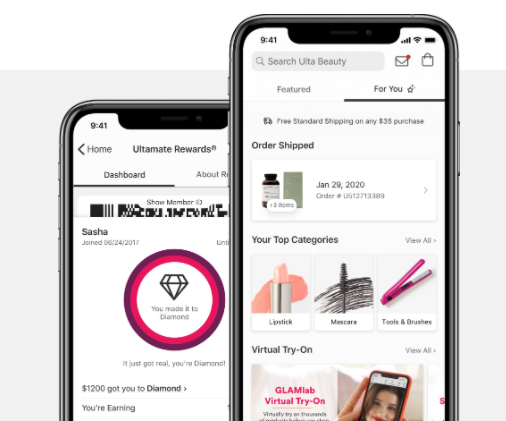 Ulta Shopping Tips
Ultamate Rewards: The Ultamate Rewards is Ulta's membership that's a must-have for beauty product junkies!  You'll get extra savings and discounts, plus top-secret offers to your email!  Earn points on your purchases that you can redeem later. Plus, get a great birthday gift!
Free Gifts: Ulta is famous for offering free gifts with specific purchases.  These are listed on the product page, so it's always easy to find a fun freebie.  For example, you might be able to score a free cosmetic pouch with your perfume purchase. Or they may offer a travel sized item along with your purchase of the full sized item. You can also check the FREE GIFT page for a complete list. This is one of the best Ulta shopping tips to keep in mind.
Save More, Buy More: Ulta loves to offer great discounts when you purchase more. Purchasing multiples will definitely save you a ton of money… so you can buy even more!  These are especially great deals during the holidays. Not only can you score items for gifts, you can grab some for yourself, and not pay any more money for them! Check out the Buy More Save More page.  Sales & Coupons: Ulta.com makes it super simple to find the ongoing sales.  Just check the Sales page, and find them all there in one place for you.  You can do the same on the Coupon page!  Generally, you'll find a refreshed $3.50 off $15 purchase coupon (get the code for online shopping on the coupon).
Shipping: Score free shipping on $50+ orders every day. This threshold is even lower throughout the year, especially during the holidays!
Free Samples: You'll have the option to score free samples with every online order! There are always loads of options for your samples, which are fun to collect for personal use, gift basket fillers or fun care packages!  Plus, they are a great way to test and try out different products you may be interested in purchasing.
Ulta App: The Ulta app is an awesome little resource for beauty shoppers!  You can opt into exclusive offers, and use the GLAMlab to try on looks virtually.  It has personalized content, lets you track your rewards, and see all of your offers (rewards, freebies, bonus gifts and more) in one place. Plus, you can shop like normal via the app! It lets you use Apple Pay, Paypal or Afterpay to quickly complete your order. Afterpay even lets you split your purchase into 4 equal payments, interest free! SWEET!
Gift Cards: Save even more with discounted Ulta gift cards! Grab these from sites like Raise.com, and CardCash.com so you can get more bang for your buck (or save a few bucks on a gift!).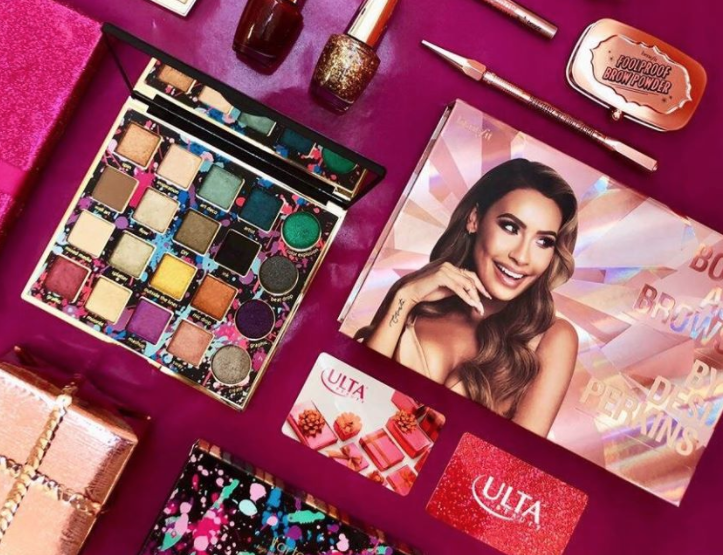 Beauty mavens, unite!  Ulta has your back in SO many fun ways!  These Ulta shopping tips will help you save much more money and get many more products for less when you shop. Plus, Ulta really makes it super easy to shop and save! Now, get out there and start filling your virtual cart with perfume, lip gloss, hair accessories and spa treatments!