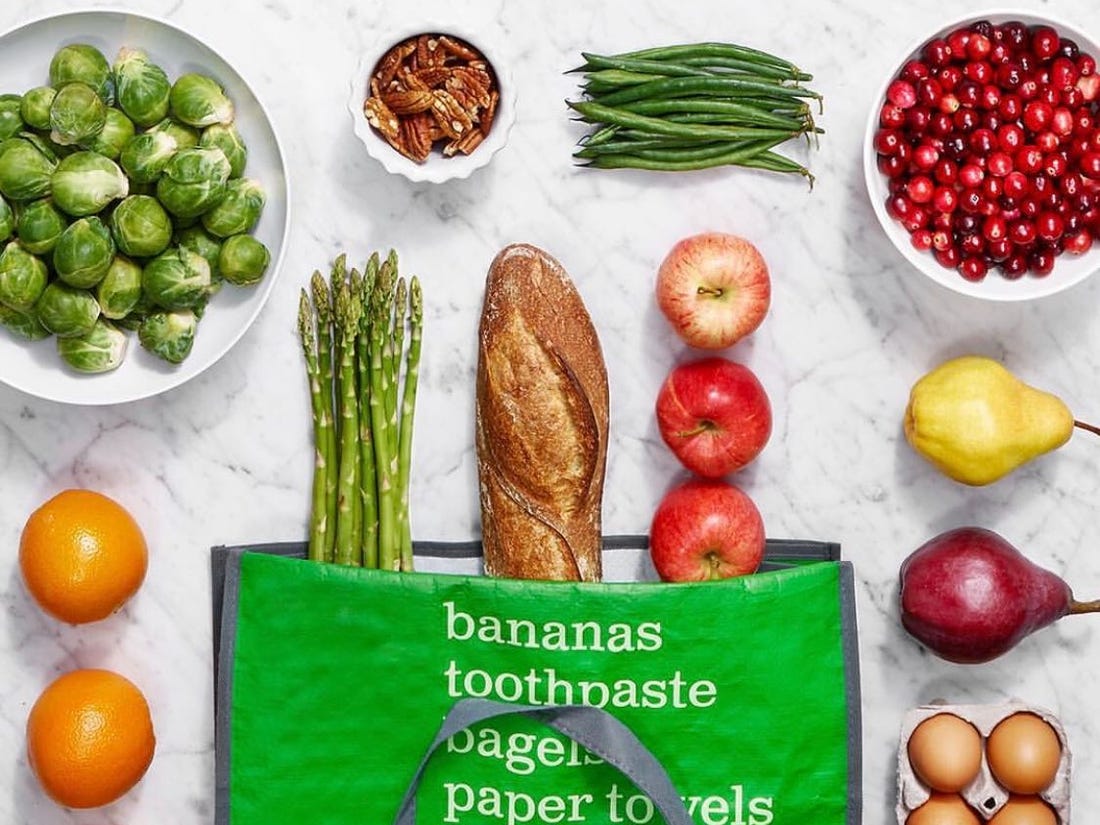 Amazon has a ton of great programs and perks.  Prime members know this already! If you grocery shop on Amazon, you may be missing out on two of the best programs that Amazon offers – Amazon Fresh and Amazon Pantry! Each has its own benefits, and each will save you tons of money and time. If you can find it in the grocery store, you'll find it on Fresh and Pantry, too. This is a great alternative to other grocery delivery services!  Here are some of the best current deals for each:
Amazon Fresh offers pantry and fresh foods like produce, meats, and dairy. They also offer deals on household items, toys, and more. Prime Members get free 2-hour delivery in select areas on orders over $35. Check your zip code. Head over to check out the daily deals each day.
Current Coupons (discounts shown in cart during last stage of checkout) Refresh page to find more discounts.
–>>  Some first-time Fresh customers can use code GROCERY10 for $10 off first $50 purchase
–>>  DEAL OF THE WEEK: Nestle Pure Life 4-Pack Bottles – $.50
–>>  15% off fall candy
–>>  20% off Jimmy Dean
–>>  20% off dairy & cheese
–>>  30% off snacks
+ Many more coupons!
Shop regular-sized household essentials & groceries. Amazon Pantry offers low prices on everyday items with exclusive offers, coupons, and promotions. Prime members get FREE shipping on Pantry orders over $35, otherwise shipping is $5.99.
Current coupons These change frequently, so check back often!
–>> Clearance Items
–>> Amazon Brands – I highly recommend trying these!  You'll save a ton when you aren't paying for a brand name.